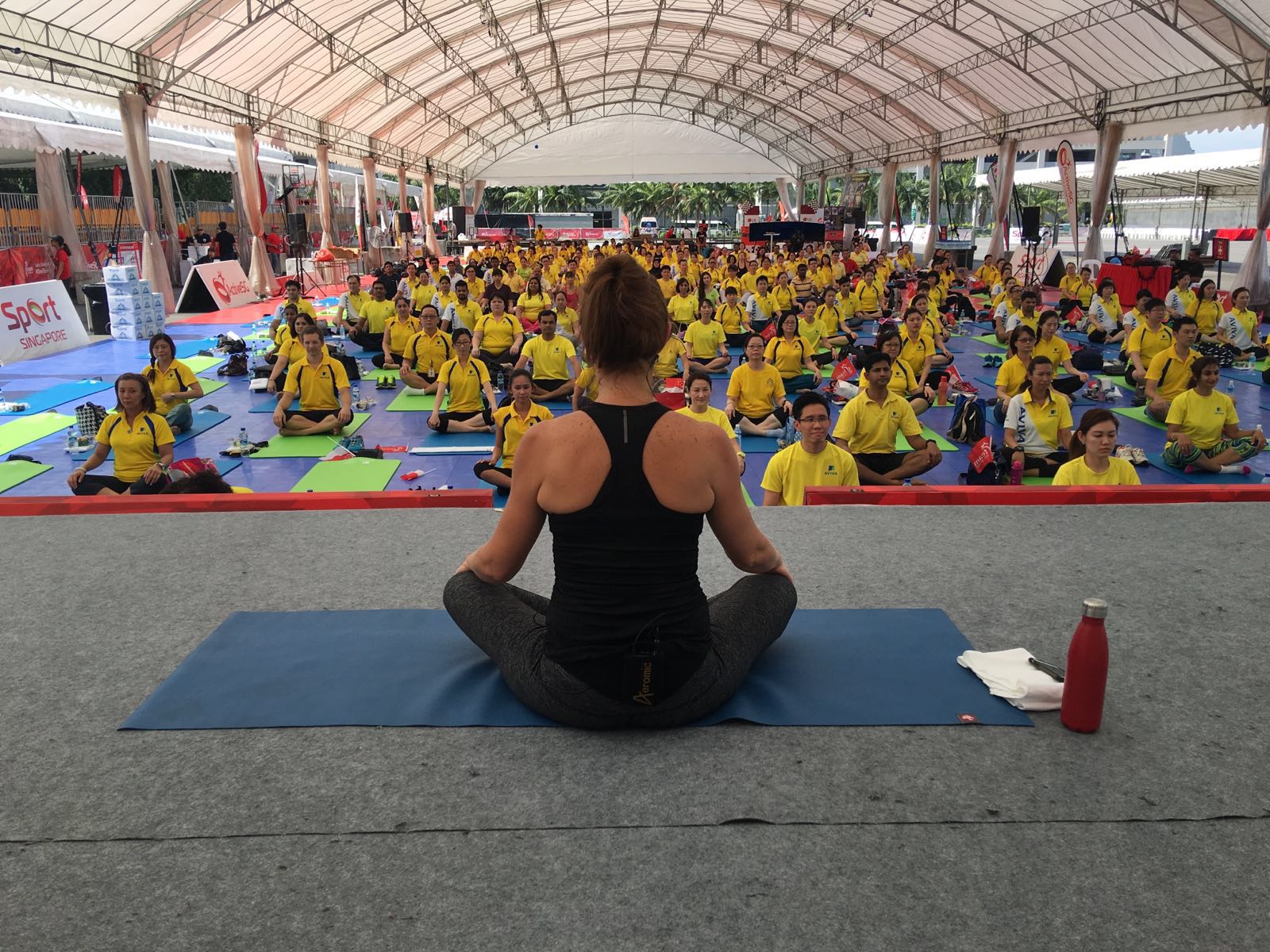 Are you Considering to Conduct a Mass Fitness Class in Singapore?
Who can conduct the best Mass Fitness Class in Singapore.
With our vast experience in conducting mass fitness class, we are able to help you to conduct a successful mass fitness class. Our group of certified and experience fitness instructors are committed to bring various fitness programs to your workplace.  Each and every instructor are carefully selected.
#yoga #fitness #health #lifestyle #healthylife #healtylifestyle #diet #healthydiet #yogaathome #yogatrainerinsingapore #yogatrainerinoffice #yogatrainerathome #fitnesstrainer #fitnesstrainerathome #BestYogainstructorSingapore  #massfitnessclass #workplacehealth.sg
Our Mass Fitness Class in Singapore:
Mass Fitness Classes has to be conducted by fitness instructors that are experience.   Instructors are selected base on their experience, their ability to articulate instructions clearly.  Moreover their tone of voice is also another factor of selection.
Various Types of Mass Fitness Classes:
Mass Yoga Class:   More gentle and slower pace class that everyone can participate and enjoy.
Mass Zumba Class :  Suitable for those who enjoy dancing, movement with the music and cardio-focus programs.
Mass Hip Hop Class: Suitable for those who enjoy dancing, movement with the music
Mass Kick Boxing Class : Suitable for those who enjoy stronger movement and movement with strong music.
Our motto has always been best quality, timely service. We are in touch with our customers through quality, performance, service and assistance. Bringing the best of value to our customers. We value the trust and beliefs vested in us by our clients and professional contacts and provide a dedicated service with an honest and direct approach in all our dealings. Contact us Workplacehealth.sg for further details.
Check our yoga programs @ Fitness Classes

Workplacehealth bring yoga, dance & fitness classes to the companies and encourage employees to stay healthy. On top of that, we also organize health talks and other mental health programs to help employees to stay fit.
Stay healthy not only physically but also mentally.For more such blog posts, stay tuned! Also, don't forget to follow us on Facebook and Instagram.
Related posts